Author: Mark Speed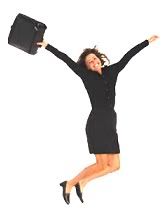 The following is based on a real conversation that actually took place. It's a real life demonstration of how not to be when in an interview scenario. Obviously, names have been changed etc…
Natasha, a project manager with 10 years' experience in telecommunications, was being interviewed for a job as Project Director with a large cellular communications company in London. She felt confident and prepared for his meeting with Dick
Tracey, Director of IT, who immediately asked some tough questions:
Dick: I read your CV and found your background impressive. What can you do for us?
Natasha: I've recently been involved in a large-scale project aimed at linking our mainframes to a satellite telecommunications system over the Atlantic to improve teleconferencing capabilities with the United States.
Dick: I see. While that sounds interesting, I'm more concerned with your ability to handle multiple projects for us covering our domestic locations in Birmingham, Manchester, Poole and Edinburgh. Our project deadline is only two months from now.
Natasha: That's a pretty quick turnaround. I had no idea.
Dick: That's my top priority. Think you can handle it?
Natasha : Well, I think so. But I'll need more information. Could you– (Dick interrupts)
Dick: If its resources you're asking for, I've got to be honest with you. We're running lean in our department. We had some deep budget cuts last year, and they've been carried over to this year. You'll have to do more with less, I'm afraid.
Natasha: I understand. Can I tell you about my experience with the build-outs of several data centres in Dublin not long ago?
Dick: How long ago?
Natasha: Well, it was in spring 1992 and– (Dick interrupts)
Dick: Wow. That's over 10 years ago. Technology has changed quite a bit since then, especially the way it affects how projects are managed. Were you the project leader?
Natasha : Uh, no. I was part of a team of eight people and– (Dick interrupts)
Dick: (annoyed and very direct) Look, I have to be straight with you. I need a hands-on manager who can handle large projects and has cutting-edge knowledge and skills with very sophisticated state-of-the-art technology. I'm accountable for a specific number of deliverables during this year, and I need a strong self-starter. Do you have any questions?
Natasha: Uh, no. Not right now.
Dick: OK, then. Thanks for coming in. I'll be in touch.
Waiting for the lift, an unhappy Natasha wished she could have talked about helping his boss achieve all of his objectives ahead of schedule or the special training he received on managing concurrent multi-level projects. But she couldn't get this information out because Dick "managed the conversation." Sometimes seemingly well qualified job applicants interview poorly because they don't ask the right questions at the right time during the interview, questions that would relate their skills, knowledge and experience to the job and the manager's needs. When Dick said she wanted someone to manage concurrent/multiple projects, Joe should have quickly asked, "Could you explain some of the important objectives and details of these projects?" or "Can you describe in detail the director's role in this job?" Natasha probably would have been better able to address Dick's concerns and turn the interview into a discussion between peer colleagues.
This is referred to as the "inquiry approach" to interviewing. It helps applicants because they can immediately ask pertinent questions about the job, management's expectations, company culture and the current strategic plan for the department, division or company. This information is critical because recruiters/employers want to learn during interviews whether you'll be an asset to their organisations.
Be Ready to Ask
In an inquiry interview, you must be ready to ask questions at appropriate times during the interview. Prepare questions in advance that relate to general concerns about your career path and company finances, products, services and other business areas.
Ask questions as early in the interview as possible to find out about the company culture, communication protocols and 'personality fit' for the position. You also must be able to think of questions spontaneously. After an interviewer comments about job content, a manager's goals, work environment, changes in leadership or other business issues, ask probing questions to get more information. You can also answer an awkward or tough question with a question of your own to deflect or redirect the interviewer.
By asking the right questions at the right time, you'll get information that will help you give interviewers better answers and convince them you're suitable for the job. It also helps you and the interviewer decide if you're a good match.
Listen and Probe
From the start of an interview, listen carefully. If you need to, take notes, ask permission. Respond to the first question you're asked, and then pose a relevant question to the interviewer. Listen carefully to the interviewer's responses. Probe for more information about the response or ask another follow-up question. As appropriate throughout the interview, respond with statements that link your background and experience to the interviewer's stated needs. In closing, ask the interviewer, "Is there anything else you'd like to cover?" By this time, you'll have addressed topics and issues important to both of you and had a meaningful meeting.
Asking the Right Questions
Before the interview, prepare such questions about general business issues as:
What are your three most important strategic objectives for this year?
Describe the role I'd play in this position.
Is this a new position or would I replace someone?
Is there a career path for this position?
Can you outline the organisational structure in this department or division?
What are your company's key competitive concerns?
Describe the corporate culture.
Why did you join this organisation?
Describe the company's leadership.
Describe the ideal candidate for this position.
Here are examples of how you can use these questions in an interview.
For Handling Probing Interview Questions click here
For Recovering From a Rough Start Interview Questions click here
For all project accounting jobs click here
About the Author:
Article Source: ArticlesBase.com - How To Take Control of your Job Interview